There is no instrument more important to your pets than their teeth—to eat, to use as a tool, to defend themselves, to show their strength, to groom themselves, and to carry their young. It is an unfortunate fact that tooth decay and the diseases associated with dental neglect negatively impact the health and lifespan of many companion animals today. While genetics does play a role in your pet's oral health, much can be accomplished with regular dental care.
The introduction of people food and inappropriate snacks into an animal's diet is a significant cause of oral disease in pets. According to the American Veterinary Dental Society, 80% of dogs and 70% of cats already show signs of oral disease by the age of 3. Seemingly isolated problems, such as broken teeth, inflamed gums, tooth decay, and infections in the mouth, can easily lead to more serious concerns, such as heart, kidney, and liver disease.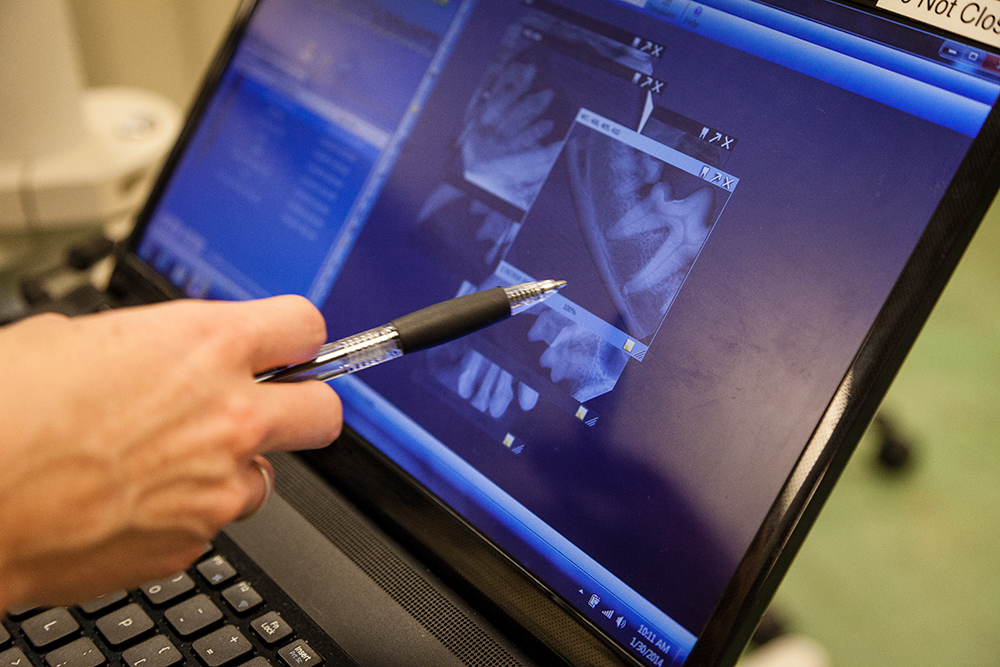 The following are signs that your pet may have a serious dental problem and should be checked by your veterinarian at once:
Foul breath
Excessive drooling
Loose teeth
Inflamed gums
Tumors in the mouth
Cysts under the tongue
With regular visits to your True Care professional, these concerns are minimized or even eliminated through our basics dental hygiene program. These basics include:
Regular oral exams
Professional teeth cleaning
Home dental care
Appropriate nutritional support
As part of our Pet Health Care Program, your pet receives an oral exam at every wellness visit. Through these exams, we create a plan for veterinary cleaning and dental care based on your pet's unique profile.
---
Getting Started in Home Dental Care for Pets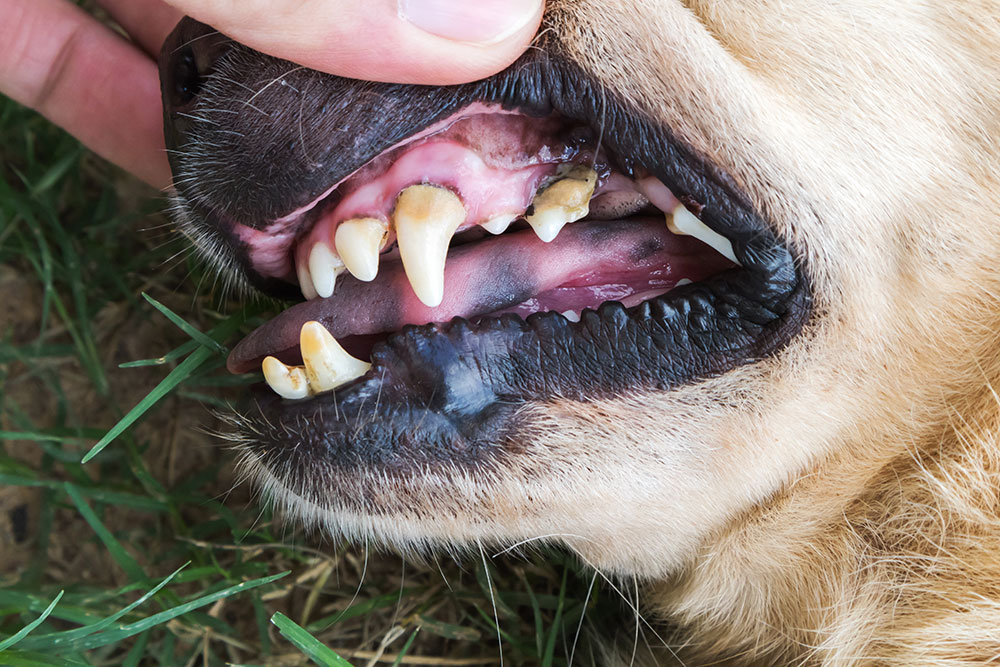 Teeth cleanings are performed in our surgical arena under general anesthesia to minimize stress and eliminate the possibility of injury to your pet. We use the advanced technology of digital dental radiographs for highly detailed and accurate views of your pet's mouth. And, should your pet require advanced dentistry, we offer dental surgery and procedures on site. Visit our pet dental surgery page to learn more.
For home dental care, we are pleased to assist you in the proper techniques and products leading to a positive experience for both pet and owner. For help in this area, you may enjoy the WebMD Pet Health website, which offers a video demonstration in How To Brush Your Dog's Teeth and the comprehensive article Ten Steps to Cat Dental Health.
For more information on getting started with your pet's home dental care regime, read the AAHA teeth brushing article.
Every pet deserves a long and healthy life—True Care professionals create a dental plan for your pet that supports good health and longevity with a strong preventive care program.
Learn about Bad Breath in Cats and when this is a veterinary problem.
Read the AAHA Dental Care Guidelines for Cats and Dogs to see what the experts recommend for your pet.
Dr. Tullio has always treated our dogs with great knowledge' care' and compassion' and we have grown to know him quite well. We have been so completely impressed with Dr. Tullio's consistent excellence in care and services that we wanted to share our experience with others. We are pleased to recommend as the place to go for both quality treatment and compassionate care for your furry family members.

—Chuck Porrazzo
Molly and Oscar have been patients of Dr. Tullio for several years. I have been very pleased with his care' his expertise' and his understanding with my two Wheatens. Dr. Tullio has been quick to diagnose any issues and remedy all of the problems we've had. I look forward to many more years working with Dr. Tullio. I wish him well in his venture.

—Fran Skiba
When my parents' dog Kya died very suddenly a few years ago' their regular vet was not at work that day. But thankfully' Dr. Tullio was and treated my parents and their dog as if he was their doctor for the past 15 years—doing everything he could to try and revive Kya and by being so compassionate to my parents in the waiting room after having to deliver the sad news. We truly can't say enough nice things about Dr. Tullio and can't wait for him to open his new facility! Thank you.

—Lori Forrest & Bob Leahy
Doctor Tullio is a kind, caring gentleman who has cared for my cocker spaniels for many years now. He has always been helpful' honest' and understanding with my pets and me. He is a man I trust completely and have and do refer others to him. Any pet owner can feel safe and secure in trusting their beloved pets to his skilled hands.

—Margaret Rowe' Howell' NJ