Most pet patients respond well to veterinary treatments by recuperating at home with their families. But when your pet requires more focused care or advanced treatments, a stay in the hospital may be necessary. At True Care Veterinary Hospital, your pet receives comprehensive medical care in a full-service facility, offering advanced procedures and personalized care for a positive recovery.
Hospitalization can be a traumatic event for any pet, and we offer the most efficient and caring treatment in a warm, comfortable environment to soothe and reassure the patient and owner. We promote successful healing and recovery through our advanced diagnostics, high quality veterinary care, and a pain-free experience.
Pet owners have access to all pertinent information as we discuss every treatment option available for your pet. Some of the services available to patients in our hospital include:
Medication and pain management, either oral or intravenous
Vital system monitoring, such as respiration, blood pressure, and heart rate
IV fluids to prevent dehydration and sustain nutritional balance
Safest available anesthesia medications
Continuous anesthesia monitoring until alert and recovering
Oxygen for safety and respiratory support
Blood transfusion therapy
ICU for critical care patients
Your pet is our first priority—we provide care that reflects your pet's needs and personality, offering gentle support and comfort along with medical treatments.
While your pet is hospitalized, we encourage you to contact us regarding your pet's status. The veterinarian is available to give regular updates and will advise you of progress or any concerns that may arise.
Individualized care for pets and their owners—call, or email True Care Veterinary Hospital for information about our services.
---
Veterinary Intensive Care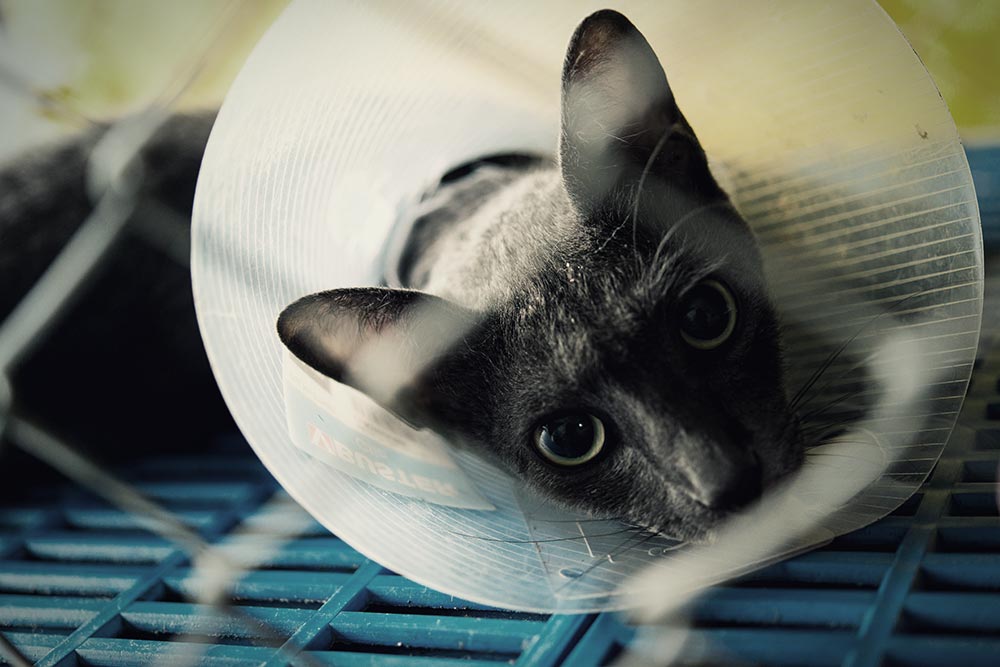 A severely ill pet needs special care when recovering from surgery or when fighting a serious illness. True Care Veterinary Hospital offers our veterinary ICU (intensive care unit) for just such a situation.
Intensive care patients require more in-depth monitoring and treatment until their condition has stabilized. They may need treatments such as fluid therapy or oxygen administration in a protected environment with a high level of supervision until they are out of danger and recovered enough to go home with their owners.
Some of the treatments and medical monitoring available in ICU include:
Electrocardiography
Blood pressure
Pulse oximetry
Blood gas evaluations
Blood transfusions
Pain treatment
Chest tube
Oxygen supplementation
Feeding tube
Intravenous fluids and nutrition
The True Care ICU is equipped with the latest technology in veterinary medicine for precision in treatments. The secure glass and fiberglass enclosure is ideal for safe isolation of vulnerable patients, allowing for easy viewing and medical monitoring. And the warming pad and precise climate control ensure your pet recuperates in a comforting environment.
When your pet requires the highest level of care—intensive care—for a complete recovery, come to True Care Veterinary Hospital.
---
Luxury Cat Boarding Suites When Your Pet Must Stay Overnight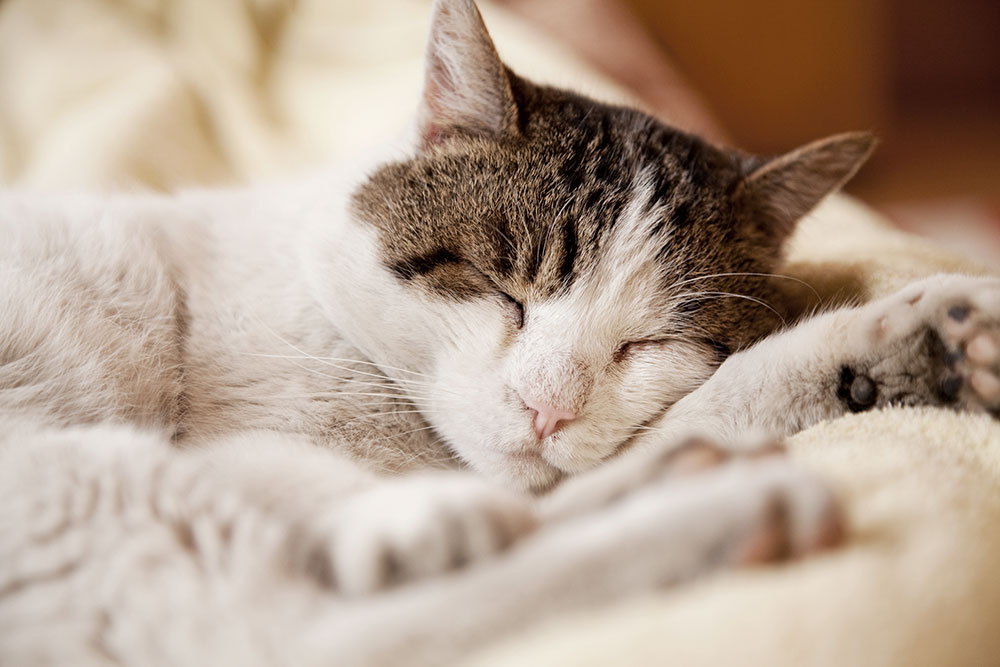 Cats can be inflexible and sensitive when it comes to their environment. From the frustration of getting to know the sounds, smells, and routine of a new place, to the distress associated with removal from an owner's protection, your feline friend may be easily upset when staying in a place that is unfamiliar. Combine that with the discomfort of medical treatments or a surgical procedure, and your cat can easily experience emotional overload and have a tough time transitioning back to your care.
Protecting Your Cat
When your cat is ill, recovering from surgery, or visiting our hospital, you want to feel secure in the knowledge that your pet is safe, comfortable, and secure. Leaving a pet for veterinary care is difficult enough, but wondering about your pet's well-being can be traumatic for pet owners.
Our luxury feline suites offer secure glass fronts within a fiberglass enclosure for safety from exposure to infections and trauma from contact with other animals. We minimize the use of metal cages for your special animal companion, and our feline facilities are climate controlled for comfort.
Care is provided with the compassion and respect our feline guests deserve, from gentle handling to appropriate nutritional support. And, as always, veterinary care is held to the highest standard for our feline visitors.
True Care for cats—everything you expect and the least your cat deserves.
Molly and Oscar have been patients of Dr. Tullio for several years. I have been very pleased with his care' his expertise' and his understanding with my two Wheatens. Dr. Tullio has been quick to diagnose any issues and remedy all of the problems we've had. I look forward to many more years working with Dr. Tullio. I wish him well in his venture.

—Fran Skiba
When my parents' dog Kya died very suddenly a few years ago' their regular vet was not at work that day. But thankfully' Dr. Tullio was and treated my parents and their dog as if he was their doctor for the past 15 years—doing everything he could to try and revive Kya and by being so compassionate to my parents in the waiting room after having to deliver the sad news. We truly can't say enough nice things about Dr. Tullio and can't wait for him to open his new facility! Thank you.

—Lori Forrest & Bob Leahy
Doctor Tullio is a kind, caring gentleman who has cared for my cocker spaniels for many years now. He has always been helpful' honest' and understanding with my pets and me. He is a man I trust completely and have and do refer others to him. Any pet owner can feel safe and secure in trusting their beloved pets to his skilled hands.

—Margaret Rowe' Howell' NJ
Dr. Tullio has always treated our dogs with great knowledge' care' and compassion' and we have grown to know him quite well. We have been so completely impressed with Dr. Tullio's consistent excellence in care and services that we wanted to share our experience with others. We are pleased to recommend as the place to go for both quality treatment and compassionate care for your furry family members.

—Chuck Porrazzo