Preventing diseases and parasites keeps your pet healthy while promoting a strong immune system and vigorous lifestyle. Preventive care is the foundation of our True Care wellness program, with a focus on extending the quality of life for every pet.
Your True Care veterinary professionals create a personalized vaccination schedule unique to your pet. Factors influencing the types of vaccines your pet will receive might include your home environment (apartment, house, or rural), whether you have a hunting or working animal, age, type, and general condition of your pet.
Common Pet Diseases
Some of the most common pet vaccines protect against the following diseases:
Rabies
This is a fatal virus disease of all mammals including dogs, cats, livestock, and humans. Infected wildlife and unvaccinated animals are the source of this virus. Because rabies is a significant health hazard, state laws require rabies vaccinations.
Canine distemper
Vaccination against distemper virus is essential for all dogs. Nearly every dog will be exposed to distemper virus in its lifetime, and when infection occurs, it is often fatal. Distemper virus attacks many body organs in addition to the nervous system. Symptoms include listlessness, fever, coughing, diarrhea, vomiting, and discharge from the eyes and nose. In its final stages, it may cause convulsions and paralysis. Death may occur 1 to 3 weeks after infection.
Parvovirus
This highly contagious and debilitating virus is spread through infected fecal material. It is a very hardy virus and can survive in the environment for extended periods. Symptoms include severe diarrhea, vomiting, and dehydration. In severe cases, it can lead to shock and death. Vaccination against parvovirus is extremely important for all dogs.
Lyme
The bacteria that cause Lyme disease in dogs and humans is carried by a specific tick species. Lyme disease is very difficult to diagnose because of the long incubation period and vague, arthritic, flu-like symptoms that may accompany it. As the disease progresses, Lyme-causing bacteria damage many different organs including the liver, heart, nervous system, and kidneys. Infective ticks, small as the head of a pin, may inhabit urban and rural lawns and gardens, as well as fields and forests. Cool, wet weather in the spring and fall increases your pet's risk of contracting Lyme disease.
Canine cough or tracheobronchitis
Several types of bacteria and viruses are known to cause infection and inflammation of the lungs and respiratory passages of dogs. The most prevalent are adenovirus type 2, parainfluenza virus, and Bordetella bronchiseptica. The stress associated with boarding and increased exposure to these organisms commonly results in "kennel cough" in unvaccinated dogs.
Panleukopenia
Panleukopenia, or feline distemper, is a widespread, often fatal disease. Since most cats are likely to be exposed to panleukopenia in their lifetime, vaccination against this illness is important. Clinical signs of panleukopenia include fever, depression, loss of appetite, vomiting, and diarrhea.
Feline leukemia virus (FeLV)
This viral disease attacks the immune system and leaves the cat vulnerable to a host of secondary infections. Death most often occurs within 3 years of infection. Because transmission usually occurs through contact with other felines, those cats that live in multi-cat households or are allowed to roam outdoors are particularly at risk. There is no known relationship between FeLV and leukemia as it occurs in humans.
---
Birds & Pocket Pets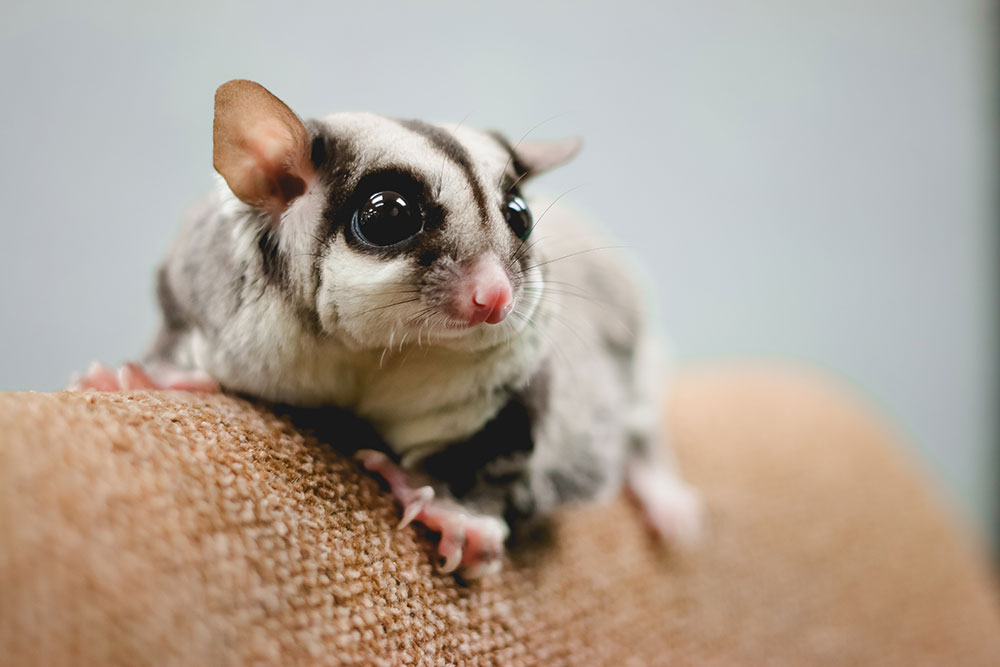 Like cats and dogs, birds and pocket pets should visit the veterinarian regularly for a check-up. Though they don't typically require vaccinations, they should be weighed and examined for signs of any problems.
Since some birds and pocket pets have very short lives, they age at a high rate. Regular veterinary check-ups are particularly important for these small animals, because their health can change so quickly.
Owners of any pet will benefit from enrolling in the True Care Pet Health Program. This valuable program includes regular veterinary visits at reduced rates with no charge for necessary vaccines. Visit the iCare pet health program page for more about this great support for pet owners.
For more reading about serious, but preventable, pet diseases, visit the AVMA website for a variety of pet health brochures.
Read more about pet vaccines in these articles from the AAHA Healthy Pet website:
The WebMD Pet Health Center offers these informative articles from their website:
Dr. Tullio has always treated our dogs with great knowledge' care' and compassion' and we have grown to know him quite well. We have been so completely impressed with Dr. Tullio's consistent excellence in care and services that we wanted to share our experience with others. We are pleased to recommend as the place to go for both quality treatment and compassionate care for your furry family members.

—Chuck Porrazzo
When my parents' dog Kya died very suddenly a few years ago' their regular vet was not at work that day. But thankfully' Dr. Tullio was and treated my parents and their dog as if he was their doctor for the past 15 years—doing everything he could to try and revive Kya and by being so compassionate to my parents in the waiting room after having to deliver the sad news. We truly can't say enough nice things about Dr. Tullio and can't wait for him to open his new facility! Thank you.

—Lori Forrest & Bob Leahy
Molly and Oscar have been patients of Dr. Tullio for several years. I have been very pleased with his care' his expertise' and his understanding with my two Wheatens. Dr. Tullio has been quick to diagnose any issues and remedy all of the problems we've had. I look forward to many more years working with Dr. Tullio. I wish him well in his venture.

—Fran Skiba
Doctor Tullio is a kind, caring gentleman who has cared for my cocker spaniels for many years now. He has always been helpful' honest' and understanding with my pets and me. He is a man I trust completely and have and do refer others to him. Any pet owner can feel safe and secure in trusting their beloved pets to his skilled hands.

—Margaret Rowe' Howell' NJ