Animals in nature instinctively hide their pain as a method of protection against predators. This survival mechanism has a contrary purpose in domestic pets, however; that is, pet owners struggle to know when their pets are suffering and require treatment or relief.
The professionals at True Care Veterinary Hospital understand the ways pets feel pain and how to recognize and manage it for comfort and healing. We are acutely aware that pain interferes with the healing process, so managing pet pain during recovery is more than a humane task—it is a medical necessity.
---
Recognizing Pain in Pets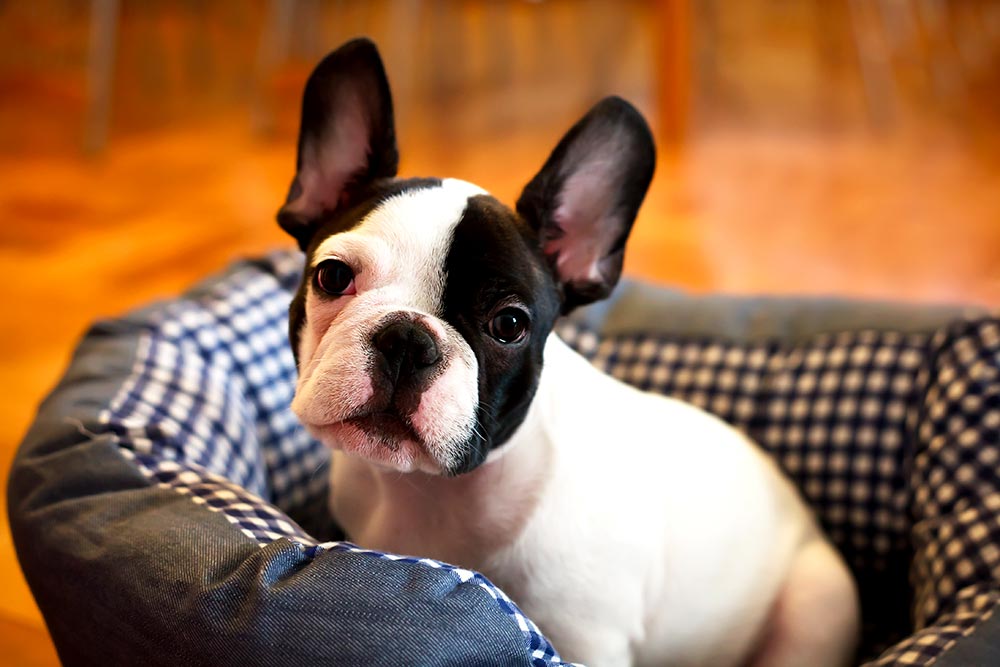 If your pet presents with an injury, is seriously ill, or has just had a surgical procedure, we can assume they are experiencing pain and require intervention. However, some pain is not so obvious and pet owners must learn to read the signs that indicate their pet is suffering.
Indicators of ongoing pet pain include:
Decrease in activity or mobility
Difficulty rising
Stiffness
Limping
Resistance to being picked up or held
Excessive licking
Vocalizing
Becoming quiet and withdrawn
Inappropriate aggressive behavior
Personality changes
These are a few common symptoms of pet pain and should initiate a call to your True Care veterinarian for assessment.
---
How We Treat Pet Pain
Acute pain is associated with injury, disease, or surgery, while chronic pain may be the result of such conditions as arthritis in pets. Pet pain treatments are extensive and varied, depending upon which type of pain your pet is experiencing.
Pet pain management treatments may include one or more of the following:
Non-steroidal anti-inflammatory medications (NSAIDs)
Corticosteroids
Opioids
Polysulfated glycosaminoglycans
Neuropathic pain analgesics
Physical therapy
Dietary changes
Nutritional supplements
Stem cell therapy
At True Care Veterinary Hospital, a pain management plan is developed based on the unique needs and requirement of each patient. Minimizing or eliminating pain in pets is our goal during the recovery period and to maintain comfort for years to come.
No pet should experience pain needlessly. Call, or email your True Care veterinarian at once if you believe your pet is suffering.
When my parents' dog Kya died very suddenly a few years ago' their regular vet was not at work that day. But thankfully' Dr. Tullio was and treated my parents and their dog as if he was their doctor for the past 15 years—doing everything he could to try and revive Kya and by being so compassionate to my parents in the waiting room after having to deliver the sad news. We truly can't say enough nice things about Dr. Tullio and can't wait for him to open his new facility! Thank you.

—Lori Forrest & Bob Leahy
Dr. Tullio has always treated our dogs with great knowledge' care' and compassion' and we have grown to know him quite well. We have been so completely impressed with Dr. Tullio's consistent excellence in care and services that we wanted to share our experience with others. We are pleased to recommend as the place to go for both quality treatment and compassionate care for your furry family members.

—Chuck Porrazzo
Doctor Tullio is a kind, caring gentleman who has cared for my cocker spaniels for many years now. He has always been helpful' honest' and understanding with my pets and me. He is a man I trust completely and have and do refer others to him. Any pet owner can feel safe and secure in trusting their beloved pets to his skilled hands.

—Margaret Rowe' Howell' NJ
Molly and Oscar have been patients of Dr. Tullio for several years. I have been very pleased with his care' his expertise' and his understanding with my two Wheatens. Dr. Tullio has been quick to diagnose any issues and remedy all of the problems we've had. I look forward to many more years working with Dr. Tullio. I wish him well in his venture.

—Fran Skiba