True Care Veterinary Hospital welcomes you to outstanding, individualized, and loving care for dogs, cats, birds, and pocket pets.
We encourage and support well-informed decisions by our pet owners, realizing that your pets are truly members of your family. Our comprehensive approach allows for truly personalized patient care.
We are strong advocates of communication and view each of our patients and clients as individuals—from assessment and treatment to payment and beyond.
True Care Veterinary Hospital
True Care Veterinary Hospital offers individualized pet wellness care, including physical exams, vaccinations, preventive medications, pet dental care, and access to advanced on-site laboratory and diagnostics.
Sick patient care includes general, soft tissue, and orthopedic surgery; hospitalization with ICU service; veterinary ophthalmology; and pet cancer diagnostics and treatment.
Additional services include health certificates for travel, pet grooming, and luxury accommodations, including luxury feline suites for both medically complex and healthy cats.
Call, or email our office to schedule a visit. We welcome your call and will be happy to answer any of your questions.
For your convenience, upon check-in, all clients will be given an iPad to use and our FREE WiFi is always available.
Convenient Online Forms
True Care Veterinary Hospital has provided our clients with convenient online forms that you may submit in a variety of ways:
New Client Form
Download, complete, and bring the form to us at the time of your appointment.
Complete and submit the form online prior to your appointment.
You may fax your form to us prior to your appointment at (732) 252-5536.
We recommend that you make an appointment with us prior to coming into our facility. If you have questions, feel free to call, or email our office or ask us at check-in.
Easy Record Transfer
In addition to the convenient new client form, True Care Veterinary Hospital has provided our new clients with an easy record transfer form. This forms provides your request and consent to have your pet(s)' records be easily transferred to True Care Veterinary Hospital, from your current veterinarian.
You may fill out the easy record transfer form online or you may download the form prior to your first appointment. We will contact your previous pet care provider for you.
---
Personalized Payment with Options
True Care Veterinary Hospital is pleased to accept a variety of payment options for veterinary care, offering personalized payment planning for every client.
While we do request payment at the time of service, for your convenience we accept the following methods of payment: cash, debit, and personal check with appropriate identification.
In addition, we accept these credit cards:
Discover Card
American Express
For questions about your veterinary fees or to discuss payment options, feel free to call, text, or email us during business hours.
Easy Payments with CareCredit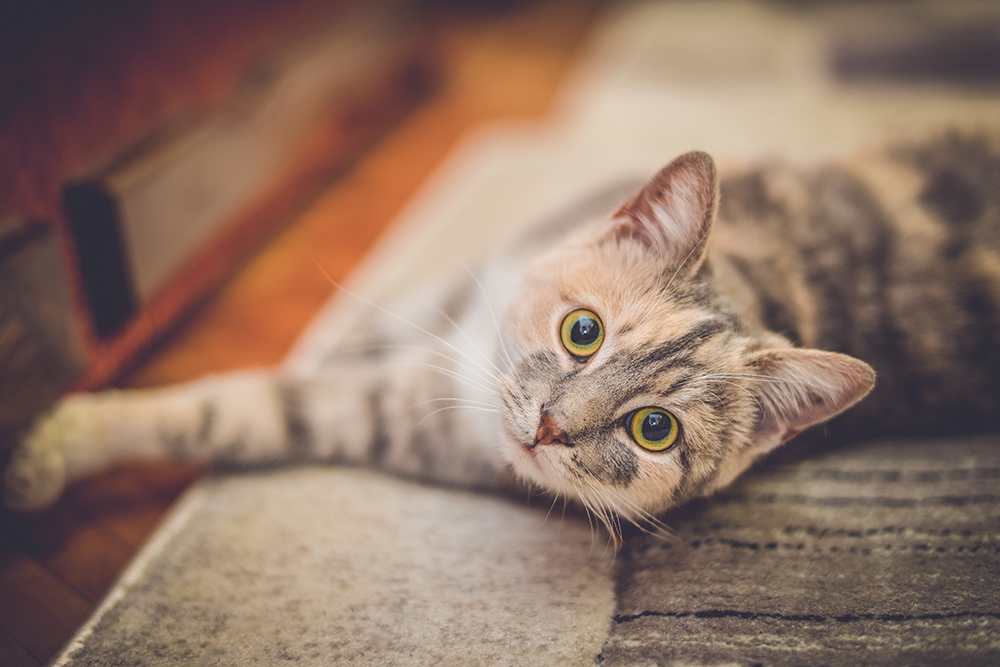 We're pleased to offer our clients CareCredit® No Interest Payment Plans. With CareCredit, you can say "yes" to the best treatment for your pet immediately and pay for it over time with low monthly payments that fit easily into your budget.
Learn more about CareCredit.
Pet Insurance
Many pet owners are now purchasing pet insurance to help them afford health care for their pet family members. The staff at True Care Veterinary Hospital is pleased to provide you with copies of your pet's medical records for submission to your insurance company. Simply discuss the matter with the receptionist at your next appointment or contact us for more information.
We recommend these articles about pet insurance, including a buyers' guide, discussion about the cost of veterinary care, and help choosing an insurance plan, from the experts at the American Animal Hospital Association (AAHA).
The following is a list of pet insurance companies you might like to explore:
Please research each pet insurance company you consider to be sure it offers the right plan for you and your pet.
Molly and Oscar have been patients of Dr. Tullio for several years. I have been very pleased with his care' his expertise' and his understanding with my two Wheatens. Dr. Tullio has been quick to diagnose any issues and remedy all of the problems we've had. I look forward to many more years working with Dr. Tullio. I wish him well in his venture.

—Fran Skiba
When my parents' dog Kya died very suddenly a few years ago' their regular vet was not at work that day. But thankfully' Dr. Tullio was and treated my parents and their dog as if he was their doctor for the past 15 years—doing everything he could to try and revive Kya and by being so compassionate to my parents in the waiting room after having to deliver the sad news. We truly can't say enough nice things about Dr. Tullio and can't wait for him to open his new facility! Thank you.

—Lori Forrest & Bob Leahy
Dr. Tullio has always treated our dogs with great knowledge' care' and compassion' and we have grown to know him quite well. We have been so completely impressed with Dr. Tullio's consistent excellence in care and services that we wanted to share our experience with others. We are pleased to recommend as the place to go for both quality treatment and compassionate care for your furry family members.

—Chuck Porrazzo
Doctor Tullio is a kind, caring gentleman who has cared for my cocker spaniels for many years now. He has always been helpful' honest' and understanding with my pets and me. He is a man I trust completely and have and do refer others to him. Any pet owner can feel safe and secure in trusting their beloved pets to his skilled hands.

—Margaret Rowe' Howell' NJ