Veterinary Radiology & Digital X-Rays
The correct diagnosis of an injury or illness in animals relies on the skilled use of diagnostic technology combined with expert interpretation of test results. True Care Veterinary Hospital offers you both—experienced veterinary professionals using the finest diagnostic technology available.
Small animals often have injuries or illnesses hidden inside, invisible to the eye. Our pets may not express pain in a clear or obvious manner, but may show subtle symptoms such as lethargy, withdrawal, or aggression. The modern diagnostic imaging department at True Care Veterinary Hospital offers your pet the skill, experience, and technology necessary to discover the source of his or her discomfort.
What Is Veterinary Radiology?
Veterinary radiology, commonly called X-ray technology, is widely used for its speed and relatively low cost at diagnosing illness or injury in your pet. Modern X-ray technology produces pictures that are clearer and expose the animal to very small doses of radiation, harmless to your pet if not abused.
What Is a Digital X-Ray?
True Care Veterinary Hospital offers our clients the latest in X-ray technology: digital X-rays. This type of imaging digitizes the visual information, resulting in a very detailed X-ray on a computer screen. This is excellent for such needs as tracking structural progress in a broken bone or for a thorough dental evaluation.
Digital X-rays are easily and immediately transmitted to other facilities via the Internet for consultation purposes or for veterinary emergencies. The clarity and precision of this technology is an advantage to any patient requiring an accurate diagnosis.
Call, or email our staff at True Care Veterinary Hospital with your questions about diagnostic imaging or to schedule your pet for a wellness exam.
---
In-House Laboratory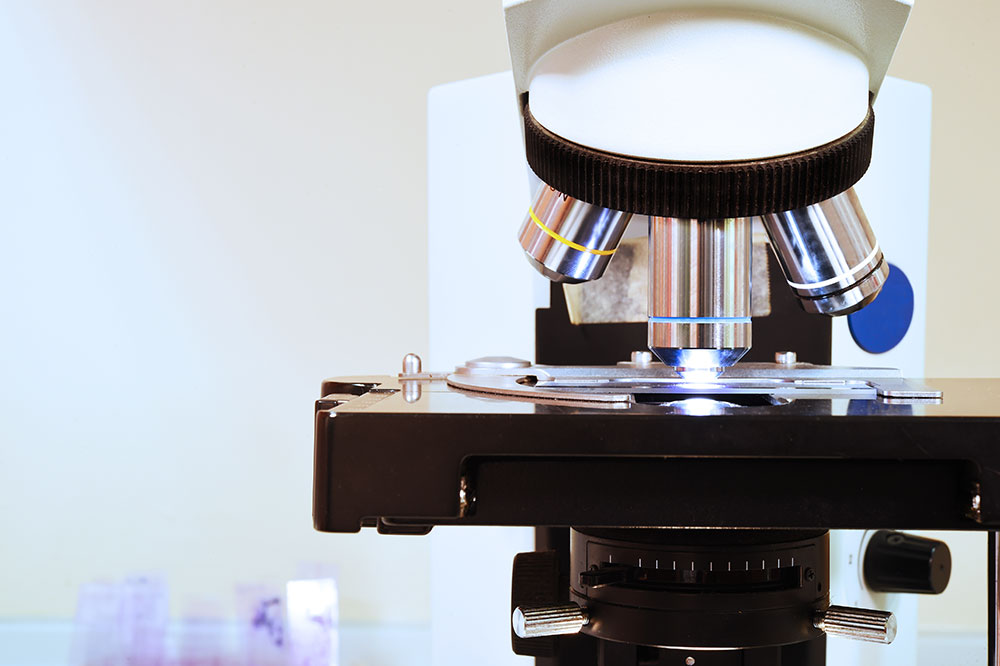 As a full-service veterinary facility, True Care Veterinary Hospital offers a state-of-the-art in-house laboratory for rapid results with increased accuracy and control.
Our complete laboratory provides quick information about your pet's health—in many cases within minutes. We are able to test for many potential problems that plague domestic animals: internal parasites, bacterial and yeast infections, kidney failure, thyroid problems, liver function, and diabetes, just to name a few.
Prior to anesthesia necessary for surgical procedures, we routinely screen your pet for possible complicating conditions with various laboratory tests. If your pet is in ICU or recovering in our hospital, we are able to follow your pet's progress with daily blood work and lab tests as needed.
A complete on-site veterinary laboratory offers more than convenience—performing blood work on the day of surgery provides an instant (up-to-date) "snap shot" of the patient's major organ functions and blood cell status (CBC/chem) immediately prior to the procedure. The ability to run diagnostic testing and receive immediate results allows us to begin treatment protocols without delay. In many cases, prompt veterinary care can be the difference between a complete recovery or a medical tragedy.
Call, text, or email True Care Veterinary Hospital for prompt laboratory results and immediate treatment of your pet's illness.
---
Veterinary Ultrasound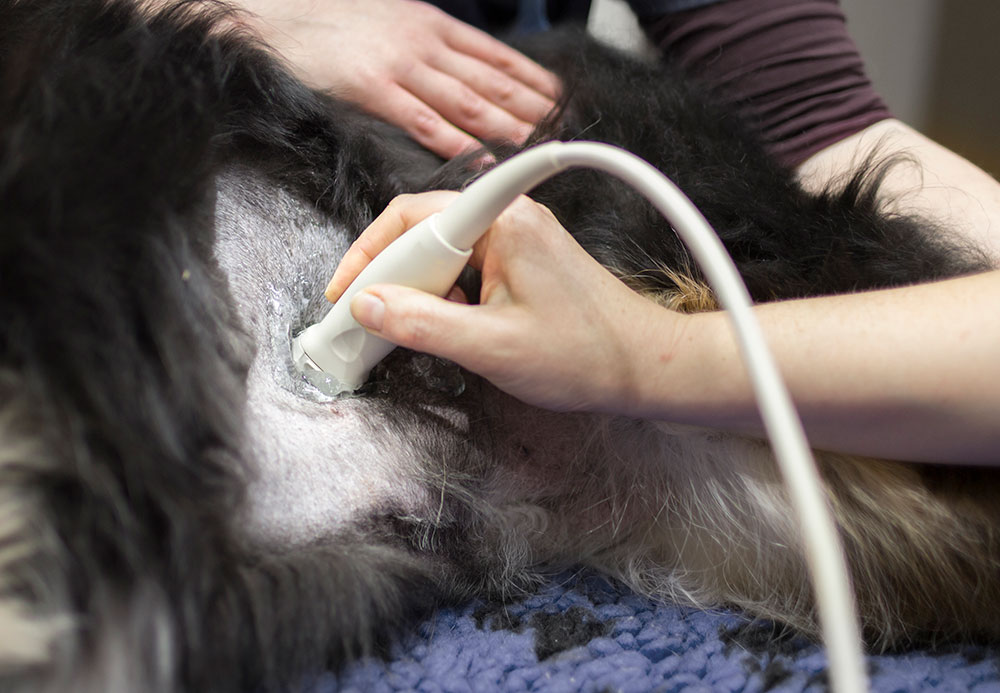 The professionals at True Care Veterinary Hospital are skilled in the use of advance diagnostic technology, including veterinary ultrasound imaging.
What Is Ultrasound?
Diagnostic sonography, or ultrasound, is an imaging technique that is widely used to examine most parts of the body. Our veterinary professionals use ultrasound to examine such areas as tendons, muscles, joints, and internal organs for illness or injury.
Because it is harmless to a developing fetus, veterinary ultrasound is often used to diagnose pregnancy and monitor pregnant animals. This technology may also be used in guiding the veterinarian when performing procedures such as biopsies or fluid drainage.
How Does Veterinary Ultrasound Work?
Sonograms are performed using a small, hand-held probe called a transducer. The transducer is placed on the patient, usually aided by a topical gel. The veterinarian moves the transducer across the surface of the skin above the area desired. A view of the patient's insides is then visible on a screen.
The transducer may be moved around for viewing various angles or for creating snapshots of specific views inside the body. The most commonly produced snapshot is of a patient's developing fetus, often desired by pet owners or breeders. Observing such complex physical images as a joint in motion or the beating of an animal's heart is even possible with this technology. This is radically different from the limitations of an X-ray, where only a still photo is produced.
Veterinary ultrasound produces no radiation, unlike X-ray technology, and is the obvious choice for patients such as pregnant or very young animals. Ultrasound technology is virtually painless for the patient—a benefit when handling injured or frightened animals.
---
Veterinary Endoscopy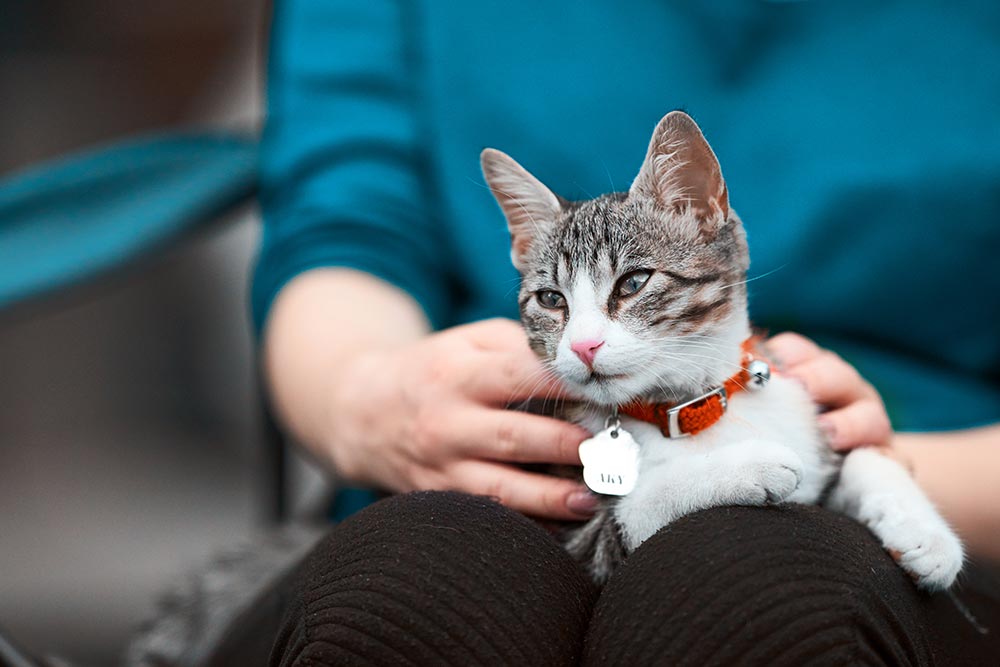 Veterinary endoscopy allows a visual examination of your pet's internal organs and body parts with only a minimally invasive surgical procedure. Your True Care veterinarians are pleased to offer this effective diagnostic technology to their animal patients.
How Does Endoscopy Work?
Unlike other veterinary diagnostic imaging technologies, endoscopes are inserted directly into the organ while the animal is under general anesthesia. A special video camera attached to the scope allows the veterinarian to view the area on a screen or even record the exam on video.
Areas that can be examined through an endoscope include the airways, esophagus, stomach, intestines, colon, and the abdominal cavity. Endoscopy even allows the veterinarian to take tissue or fluid samples for testing, without the risk of a major surgical procedure.
The primary advantage of veterinary endoscopy over other diagnostic technology is that it is minimally invasive, using small incisions or natural body openings to diagnose and treat diseases.
The major disadvantage to this technology is the need to anesthetize the patient, requiring laboratory testing to determine if the animal is healthy enough to handle anesthesia. Fortunately, complications with endoscopic exams are rare and it is considered a safe and effective veterinary diagnostic tool.
Feel free to contact us by phone, text, or email regarding the use of veterinary endoscopy in diagnosing and treating your pet.
Doctor Tullio is a kind, caring gentleman who has cared for my cocker spaniels for many years now. He has always been helpful' honest' and understanding with my pets and me. He is a man I trust completely and have and do refer others to him. Any pet owner can feel safe and secure in trusting their beloved pets to his skilled hands.

—Margaret Rowe' Howell' NJ
Molly and Oscar have been patients of Dr. Tullio for several years. I have been very pleased with his care' his expertise' and his understanding with my two Wheatens. Dr. Tullio has been quick to diagnose any issues and remedy all of the problems we've had. I look forward to many more years working with Dr. Tullio. I wish him well in his venture.

—Fran Skiba
When my parents' dog Kya died very suddenly a few years ago' their regular vet was not at work that day. But thankfully' Dr. Tullio was and treated my parents and their dog as if he was their doctor for the past 15 years—doing everything he could to try and revive Kya and by being so compassionate to my parents in the waiting room after having to deliver the sad news. We truly can't say enough nice things about Dr. Tullio and can't wait for him to open his new facility! Thank you.

—Lori Forrest & Bob Leahy
Dr. Tullio has always treated our dogs with great knowledge' care' and compassion' and we have grown to know him quite well. We have been so completely impressed with Dr. Tullio's consistent excellence in care and services that we wanted to share our experience with others. We are pleased to recommend as the place to go for both quality treatment and compassionate care for your furry family members.

—Chuck Porrazzo