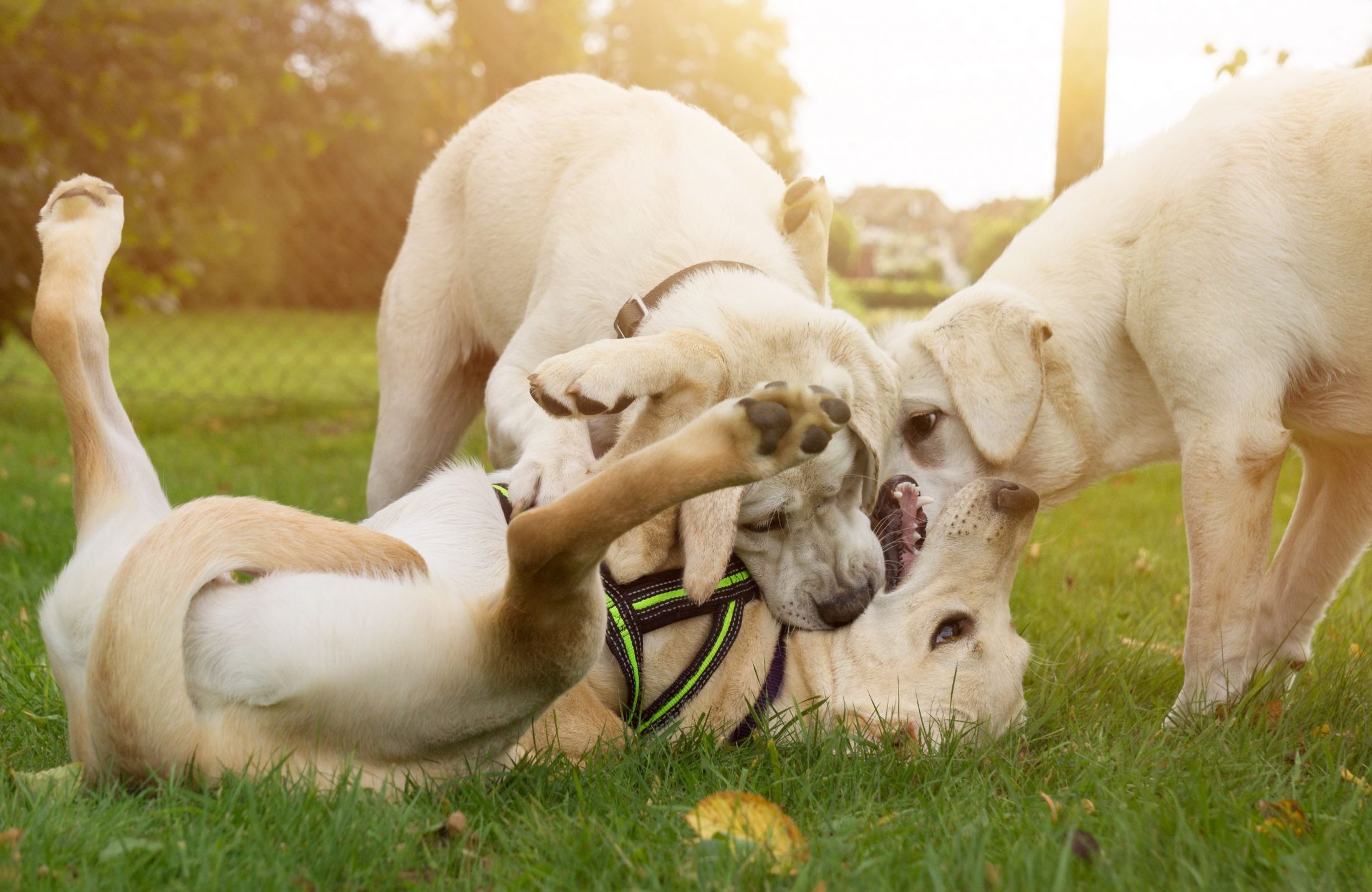 Few moments are as memorable as the first ones shared with a new pet. Your heart swells with happiness and the future together holds so much promise. Whether you're an experienced or novice pet owner, you want to keep that feeling going for as long as possible. The good news is, you can! Any successful transition requires a significant effort to keep an even keel at home. Without your time, patience, and consideration, your new pet may have a harder time adjusting.
Meeting New Buddies
It's not uncommon for a pet to behave differently at their new home than they did at their previous location. This can result in an overly rambunctious pet that's happily overwhelmed, or one that cowers in fear. Because you never really know how your new pet will react, it's best to be prepared for any eventuality.
Gettin It Done
Keeping your new pet contained for their first few hours or days can make all the difference. A quiet place somewhat removed from the household's hubbub is a great place to start. Install gates or close doors until you're confident that your new pet is at ease. This integral part of the process can also ease any worries resident pets may have regarding their territory.
Your pets may react cautiously towards each other at first, and with the installation of a gate or door they can slowly acclimate to the other's scents and sounds.
Slowly but Surely
Over the course of a week or so, you can introduce your new pet to their rest of the home:
Use a calm, neutral voice to guide them.
A leash may be useful at this time to keep them on track.
Healthy treats can also go a long way toward relaxing them.
The bottom line is that you're trying to build trust with your new pet. They need to feel secure and confident in their home, and just knowing that you're near can be crucial to their success.
It is worth mentioning that pet proofing your home is essential prior to bringing them home, but can be tended to in the first few days while your new pet is securely separated.
Out and About
The powerful impact of proper socialization cannot be denied. When a pet learns that various people, places, sounds, and other stimuli are okay, they are more likely to become the best possible pet. They need experiences that don't reinforce fear, anxiety and stress. They depend on positive experiences to help them grow.
Training your new pet is also key as their new skills allow them to please people (and stay safe).
Kids and Your New Pet
When introducing your new pet to children, a few guidelines are necessary:
Inform the kids to try and stay as calm as possible during the first meeting.
Instruct them on which noises (loud laughter, shrieking or screaming) and behaviors (chasing, pulling on the fur or tail, poking, and grabbing them) to avoid.
Teach them never to interrupt an animal's meals, sleep, or bathroom habits.
Share how they can extend their open palm for the new pet to sniff and inspect.
Discourage them from picking up or handling your new pet.
Always supervise interactions between kids and pets.
Part of the process involves the expectation that nobody's perfect. Your pet needs a lot of help in their first few weeks. Be on the lookout for any behavioral problems, such as separation anxiety, and feel free to call us at (732) 252-5536 with any questions or concerns. Our staff at True Care Veterinary Hospital is always here for you.
Molly and Oscar have been patients of Dr. Tullio for several years. I have been very pleased with his care' his expertise' and his understanding with my two Wheatens. Dr. Tullio has been quick to diagnose any issues and remedy all of the problems we've had. I look forward to many more years working with Dr. Tullio. I wish him well in his venture.

—Fran Skiba
Doctor Tullio is a kind, caring gentleman who has cared for my cocker spaniels for many years now. He has always been helpful' honest' and understanding with my pets and me. He is a man I trust completely and have and do refer others to him. Any pet owner can feel safe and secure in trusting their beloved pets to his skilled hands.

—Margaret Rowe' Howell' NJ
When my parents' dog Kya died very suddenly a few years ago' their regular vet was not at work that day. But thankfully' Dr. Tullio was and treated my parents and their dog as if he was their doctor for the past 15 years—doing everything he could to try and revive Kya and by being so compassionate to my parents in the waiting room after having to deliver the sad news. We truly can't say enough nice things about Dr. Tullio and can't wait for him to open his new facility! Thank you.

—Lori Forrest & Bob Leahy
Dr. Tullio has always treated our dogs with great knowledge' care' and compassion' and we have grown to know him quite well. We have been so completely impressed with Dr. Tullio's consistent excellence in care and services that we wanted to share our experience with others. We are pleased to recommend as the place to go for both quality treatment and compassionate care for your furry family members.

—Chuck Porrazzo