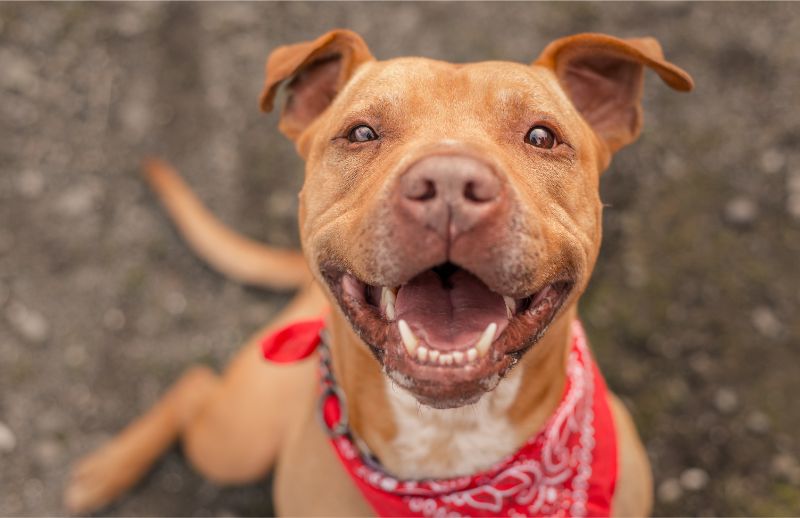 One of the most frightening and destructive phenomena is a natural disaster. Natural disasters often happen with little to no warning, and can cause confusion and chaos if not planned for in advance.

It's likely that most of us have a disaster preparedness plan in place for ourselves and our families, but what about our pets? If pets are a part of the family, there are a few specific things to plan for to make sure they are cared for in a natural disaster.

Let the team at True Care Veterinary Hospital make sure you have the knowledge and skills to make natural disaster preparation for pets a breeze.
Disaster Preparation for Pets
Even if a natural disaster never occurs, it's important to be prepared. Having everything you need ahead of time will enable you to be calm if disaster strikes – a must in any emergency situation!

If it's not safe for your family at your home, it's not safe for your pets. Don't leave your pet behind if you have to evacuate; emergency personnel may not have the resources to rescue them. And, it's not safe to ever leave your pet outdoors in inclement weather.
Emergency Kit
Start by putting together a pet emergency kit that you can easily get to. A backpack with your pet's essentials and emergency supplies is ideal. You can purchase these premade, or you can create your own. The basics include:

Pet food for up to two weeks (change this out periodically)
Non-spill pet food and water bowls
Fresh water for up to two weeks (change this out, too)
Leash, collar, and ID tags
Vaccine history and medical records
Medications for up to two weeks
Extra litter, litter box, and scoop
Trash bags, paper towels, and cleaning spray
Towels or washcloths
A pet bed or blanket
A pet first aid kit
Your pet's toys and special items
A recent picture of you and your pet
Make A Plan
You may not be home if and when a natural disaster strikes. It's smart to have a backup plan for evacuating your pets. Create a buddy system with a friend or family member who knows your pets and can check on them and possibly evacuate them if a natural disaster strikes.

First responders need to know that you have pets. Order this window decal from the ASPCA so that they know there may be pets trapped inside your home.

A few other things to consider:

Identify emergency shelters. For public health reasons, many don't accept pets.
Find pet friendly hotels in case you can't go to the shelter
Locate boarding facilities or an animal hospital near the shelter
Consider an out of town friend or family member to house your pet
Microchips save lives in a natural disaster. Ensure your pet is microchipped and registered with your current contact information.
If your pet needs emergency medical care you'll want to know where to go. Research emergency veterinary hospitals and add their contact information to your emergency kit.
If you are unable to return to your home right away, you may need to board your pet for an extended period. Most boarding facilities require current vaccinations as well as parasite prevention.

During a natural disaster, what's good for you is good for your pet, so get them ready today. If you have questions about natural disaster preparation for pets or any general pet health questions, please don't hesitate to call us.

Molly and Oscar have been patients of Dr. Tullio for several years. I have been very pleased with his care' his expertise' and his understanding with my two Wheatens. Dr. Tullio has been quick to diagnose any issues and remedy all of the problems we've had. I look forward to many more years working with Dr. Tullio. I wish him well in his venture.

—Fran Skiba
Doctor Tullio is a kind, caring gentleman who has cared for my cocker spaniels for many years now. He has always been helpful' honest' and understanding with my pets and me. He is a man I trust completely and have and do refer others to him. Any pet owner can feel safe and secure in trusting their beloved pets to his skilled hands.

—Margaret Rowe' Howell' NJ
When my parents' dog Kya died very suddenly a few years ago' their regular vet was not at work that day. But thankfully' Dr. Tullio was and treated my parents and their dog as if he was their doctor for the past 15 years—doing everything he could to try and revive Kya and by being so compassionate to my parents in the waiting room after having to deliver the sad news. We truly can't say enough nice things about Dr. Tullio and can't wait for him to open his new facility! Thank you.

—Lori Forrest & Bob Leahy
Dr. Tullio has always treated our dogs with great knowledge' care' and compassion' and we have grown to know him quite well. We have been so completely impressed with Dr. Tullio's consistent excellence in care and services that we wanted to share our experience with others. We are pleased to recommend as the place to go for both quality treatment and compassionate care for your furry family members.

—Chuck Porrazzo