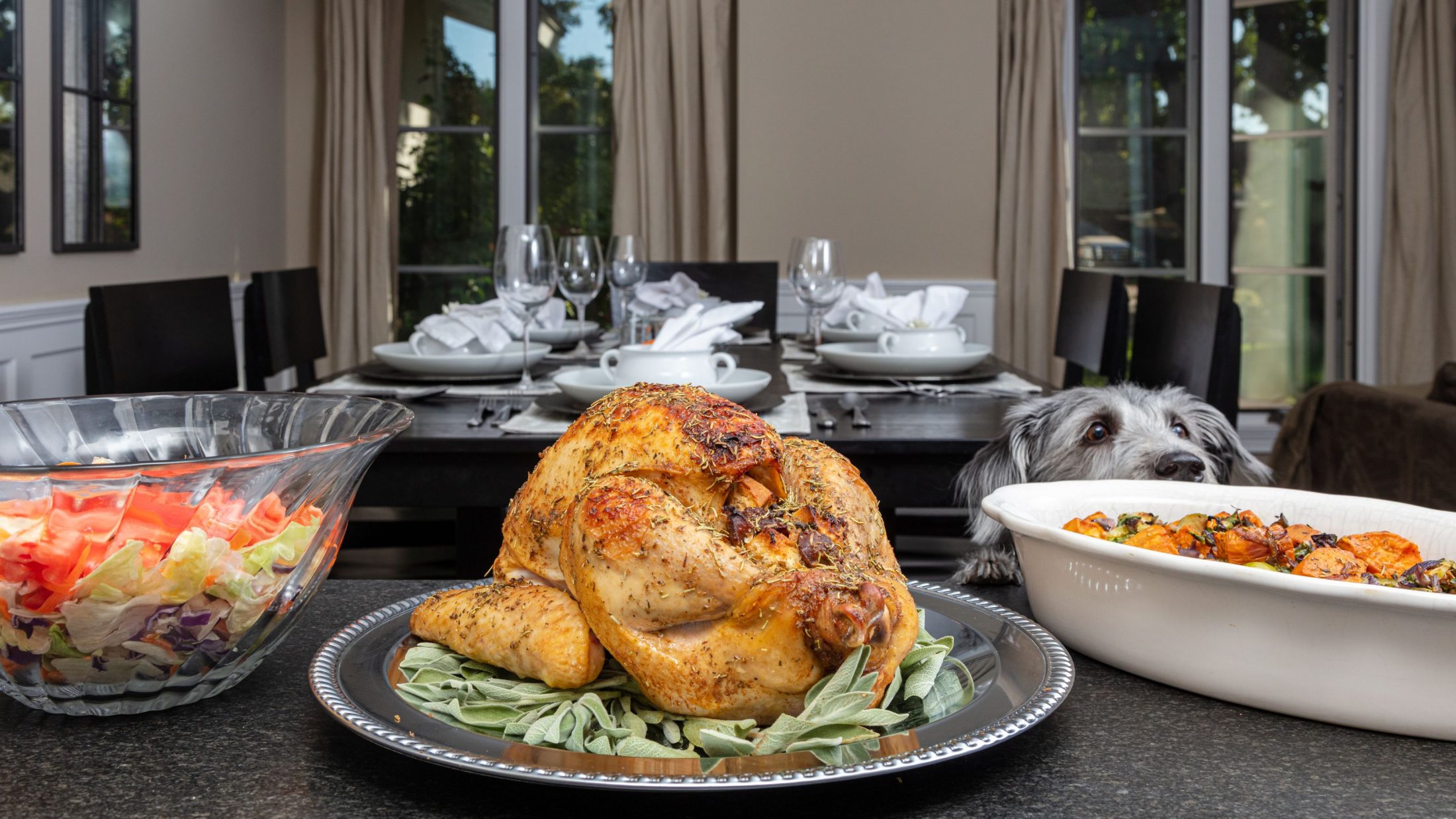 The best holiday traditions often revolve around family, friends, and good food. Sneaking treats to your pet during the festivities might seem harmless, but in fact, can lead to a potentially dangerous condition called pancreatitis. The team at True Care Veterinary Hospital is here to explain more about pancreatitis in pets so you can do your best to avoid this painful problem this holiday season.
What Is Pancreatitis?
The pancreas is an organ that makes insulin and enzymes to break down food. Pancreatitis is an inflammation of the pancreas, a painful condition that can lead to tissue damage. Causes can include infection, exposure to toxins, or abdominal injury. It can also occur without a specific cause, particularly in some breeds that are more genetically prone to it. A common trigger for this condition in pets is eating high-fat foods, such as ham drippings, turkey skin, or bacon grease, which is why pancreatitis commonly occurs around the holidays.
How Do I Know If My Pet Has Pancreatitis?
Common symptoms include:
Tiredness and lethargy
Loss of appetite
Vomiting
Diarrhea
Abdominal pain
Fever
If a pet is showing any of these signs, it is an emergency, and you should contact the vet immediately. Delaying treatment can lead to the condition worsening or becoming fatal.
At the veterinary clinic, a series of tests are needed to diagnose pancreatitis. We typically do an X-Ray to rule out other causes for the symptoms. An abdominal ultrasound can sometimes detect an enlarged or inflamed pancreas. Finally, blood and urine are analyzed for overall indicators of illness as well as a specific diagnostic test.
How Is It Treated?
For dogs and cats diagnosed with pancreatitis, the goal of treatment is to keep the pet comfortable while the pancreas has time to heal. Mild cases require a few days in the hospital and improve in one to two weeks. Hospitalization allows a pet to get fluids through an IV for hydration, medicine to control vomiting and pain control, and antibiotics. In severe cases, pets may be hospitalized for several weeks before they are stable enough to go home. The chances for dying increase with the severity of the illness.
Pancreatitis in cats and dogs can reoccur or become chronic. Tissue damage can decrease function of the pancreas and lead to diabetes over time. Dietary changes are the most important role in managing this condition long term. Pets, particularly dogs, should eat diets low in fat and maintain a healthy weight.
Regular visits to the vet to monitor pancreatic function are also important for keeping your pet healthy. True Care Veterinary Hospital is a full-service facility equipped to take care of your pets in any situation, from wellness visits to surgery to hospitalizations. If you have questions or concerns about your pet's health, call us at (732) 677-2180 and talk to our caring and knowledgeable staff.
Molly and Oscar have been patients of Dr. Tullio for several years. I have been very pleased with his care' his expertise' and his understanding with my two Wheatens. Dr. Tullio has been quick to diagnose any issues and remedy all of the problems we've had. I look forward to many more years working with Dr. Tullio. I wish him well in his venture.

—Fran Skiba
When my parents' dog Kya died very suddenly a few years ago' their regular vet was not at work that day. But thankfully' Dr. Tullio was and treated my parents and their dog as if he was their doctor for the past 15 years—doing everything he could to try and revive Kya and by being so compassionate to my parents in the waiting room after having to deliver the sad news. We truly can't say enough nice things about Dr. Tullio and can't wait for him to open his new facility! Thank you.

—Lori Forrest & Bob Leahy
Dr. Tullio has always treated our dogs with great knowledge' care' and compassion' and we have grown to know him quite well. We have been so completely impressed with Dr. Tullio's consistent excellence in care and services that we wanted to share our experience with others. We are pleased to recommend as the place to go for both quality treatment and compassionate care for your furry family members.

—Chuck Porrazzo
Doctor Tullio is a kind, caring gentleman who has cared for my cocker spaniels for many years now. He has always been helpful' honest' and understanding with my pets and me. He is a man I trust completely and have and do refer others to him. Any pet owner can feel safe and secure in trusting their beloved pets to his skilled hands.

—Margaret Rowe' Howell' NJ