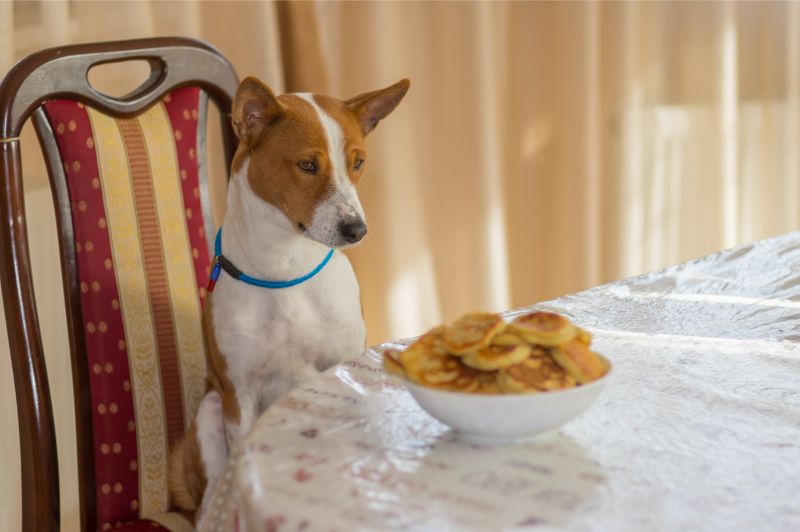 Of all the things we are all truly grateful for, the health, safety, and general well being of our four-legged best friends surely top the list. It may seem like an easy feat, but keeping our pets far from danger is anything but.

During this time of year, it remains essential to have a firm grip on what Thanksgiving pet safety entails. With all measures in place, you can sit back, relax, and have a slice of pie.
Staying Close
Pets are at risk of accidental separation throughout the year, but it's keenly felt around the holidays. Starting with Thanksgiving, we encourage all owners to check (and re-check) their pet's collars and tags. If they don't have a microchip yet, or you've changed your contact information since original registration, please let us know.
A Cozy Place
If you're hosting this year, provide a quiet, comfortable place for your pet to retreat to. Sure, they may be content to mingle and observe your guests. But if they're not, you've already got your bases covered.

Keep an eye out for any signs of stress or anxiety and act quickly to comfort your pet. If necessary, provide a walk or some relaxation together.
Out & About
If you're traveling with your pet this Thanksgiving, please be aware of the following:

Depending on where you're going and how you're getting there, certain certifications proving complete vaccinations and parasite prevention may be required. Please let us know if you need assistance.
Take frequent breaks while driving to ensure a smoother trip. Pack treats, fresh water, food, bedding, toys, and the proper restraining equipment.
Be sure to bring your pet's crate if you need to safely contain them during your host's Thanksgiving dinner.
Consider boarding your pet while you're away.
Thanksgiving Pet Safety
It's no small feat to eliminate your pet's chances of finding a tasty tidbit or two. To reduce the risk of over-indulging or choking, take the trash outside and be sure the lid is secured. Turkey bones are unsuitable for pets, in addition to the following ingredients that threaten Thanksgiving pet safety:

Dark, faty meat
Gravy or butter
Uncooked yeast dough
Alcohol
Caffeine
Chocolate
Xylitol
Macadamia nuts
Grapes, raisins, currants
Onions, garlic, leeks, scallions
To help satisfy your pet's appetite and/or curiosity, create a meal just for them with a few bites of cooked white meat, steamed sweet potato, green beans, apples, carrots, and unsweetened cranberry sauce.

Afterwards, offer a run or walk to the park to burn off any holiday jitters, and reward them with loads of affection and praise.
Decor… and More
Lastly, adherence to Thanksgiving pet safety measures should include a watchful eye of plants, cut flowers, decorations, and lit candles.

If our veterinarians and staff members can assist you with additional questions or concerns about Thanksgiving pet safety, please let us know. We're always here for you at True Care Veterinary Hospital.

Molly and Oscar have been patients of Dr. Tullio for several years. I have been very pleased with his care' his expertise' and his understanding with my two Wheatens. Dr. Tullio has been quick to diagnose any issues and remedy all of the problems we've had. I look forward to many more years working with Dr. Tullio. I wish him well in his venture.

—Fran Skiba
Dr. Tullio has always treated our dogs with great knowledge' care' and compassion' and we have grown to know him quite well. We have been so completely impressed with Dr. Tullio's consistent excellence in care and services that we wanted to share our experience with others. We are pleased to recommend as the place to go for both quality treatment and compassionate care for your furry family members.

—Chuck Porrazzo
Doctor Tullio is a kind, caring gentleman who has cared for my cocker spaniels for many years now. He has always been helpful' honest' and understanding with my pets and me. He is a man I trust completely and have and do refer others to him. Any pet owner can feel safe and secure in trusting their beloved pets to his skilled hands.

—Margaret Rowe' Howell' NJ
When my parents' dog Kya died very suddenly a few years ago' their regular vet was not at work that day. But thankfully' Dr. Tullio was and treated my parents and their dog as if he was their doctor for the past 15 years—doing everything he could to try and revive Kya and by being so compassionate to my parents in the waiting room after having to deliver the sad news. We truly can't say enough nice things about Dr. Tullio and can't wait for him to open his new facility! Thank you.

—Lori Forrest & Bob Leahy