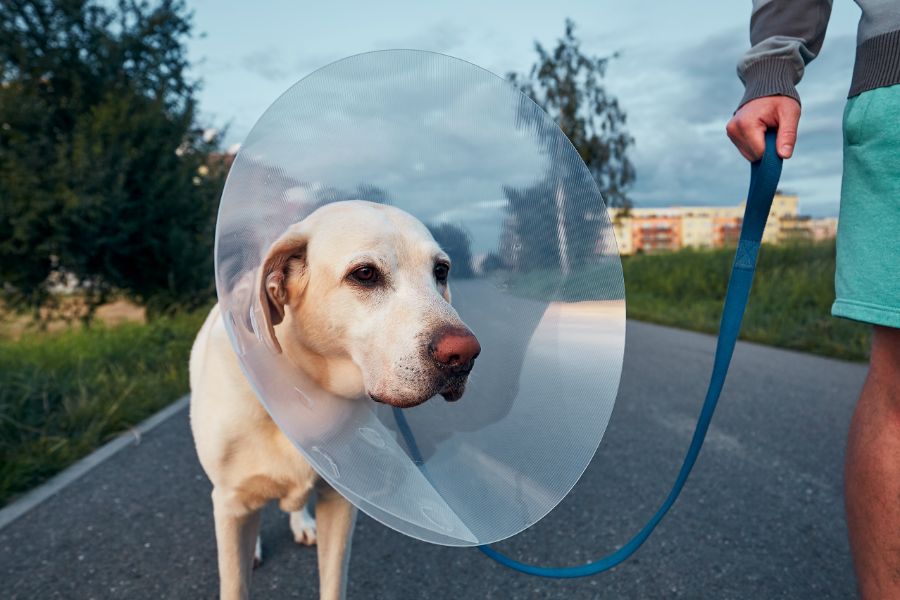 After any surgery, your pet will need a great deal of rest so they can successfully heal. During this time, they might be immobilized or under strict orders from the veterinarian on how to promote recovery and mitigate any potential for injury or a set-back. Along with rest and recuperation, your pet will eventually need a slow introduction to exercise and mental enrichment.
The team at True Care Veterinary Hospital understands how important the postoperative period is in promoting the best possible healing for your furry loved one. Here are some tips and recommendations for safely exercising your pet after surgery, along with options for entertainment.
Continue…
If we told you that there was a disease that could cause kidney and liver failure in your family dog, and that could be found anywhere in the environment that wildlife frequented, wouldn't you want to know more? Now what if we told you that it could also affect your human family?
Unfortunately, this disease is not a made-up plot in a dystopian narrative. It is a relatively common disease known as Leptopsirosis, or 'lepto'.
Thankfully, leptospirosis in dogs is able to be prevented in many situations through vaccination. True Care Veterinary Hospital wants its pet owners to be aware of this disease and the importance of prevention.
When my parents' dog Kya died very suddenly a few years ago' their regular vet was not at work that day. But thankfully' Dr. Tullio was and treated my parents and their dog as if he was their doctor for the past 15 years—doing everything he could to try and revive Kya and by being so compassionate to my parents in the waiting room after having to deliver the sad news. We truly can't say enough nice things about Dr. Tullio and can't wait for him to open his new facility! Thank you.

—Lori Forrest & Bob Leahy
Dr. Tullio has always treated our dogs with great knowledge' care' and compassion' and we have grown to know him quite well. We have been so completely impressed with Dr. Tullio's consistent excellence in care and services that we wanted to share our experience with others. We are pleased to recommend as the place to go for both quality treatment and compassionate care for your furry family members.

—Chuck Porrazzo
Doctor Tullio is a kind, caring gentleman who has cared for my cocker spaniels for many years now. He has always been helpful' honest' and understanding with my pets and me. He is a man I trust completely and have and do refer others to him. Any pet owner can feel safe and secure in trusting their beloved pets to his skilled hands.

—Margaret Rowe' Howell' NJ
Molly and Oscar have been patients of Dr. Tullio for several years. I have been very pleased with his care' his expertise' and his understanding with my two Wheatens. Dr. Tullio has been quick to diagnose any issues and remedy all of the problems we've had. I look forward to many more years working with Dr. Tullio. I wish him well in his venture.

—Fran Skiba